Photo & Video Gallery
---
Lighting of the Burrard Bridge Memorial Braziers
In Honour of Our Canadian Veterans
Originally installed in 1932, the lighted braziers on each end of Vancouver's Burrard Street Bridge memorialize British Columbians who served in the First World War. The four lamps were originally designed to replicate the flickering charcoal brazier fires lit by soldiers in the field to stay warm.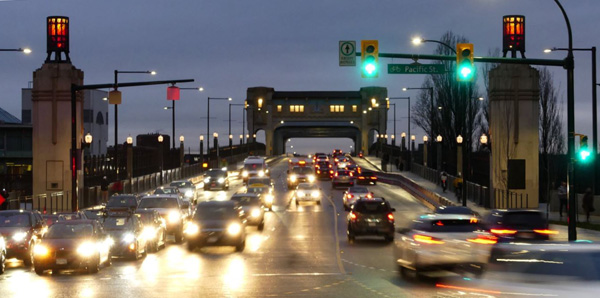 Photo: Lazia Kretzel - NEWS 1130
Repairs to the braziers have been performed as part of the recent $35-million Burrard Street Bridge upgrade project, which restored and technically upgraded the fixtures with LED lighting systems.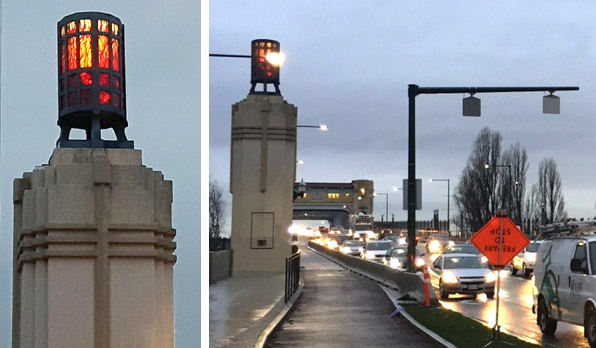 Each one-storey-high lamp sits on top of a four-storey-high concrete pillar.
RUSI President, Cam Cathcart, led the project to have the braziers on the Burrard Street Bridge restored.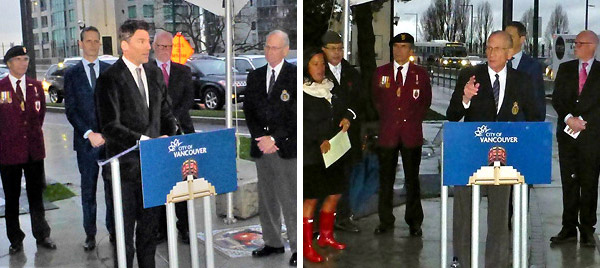 (Left) Mayor Gregor Robertson speaks to the significance of the four Memorial Braziers and officially announces the lighting of the braziers. (Right) RUSI President Cam Cathcart acknowledges support of the City of Vancouver, assisted by Veterans Affairs Canada, on completion of the project.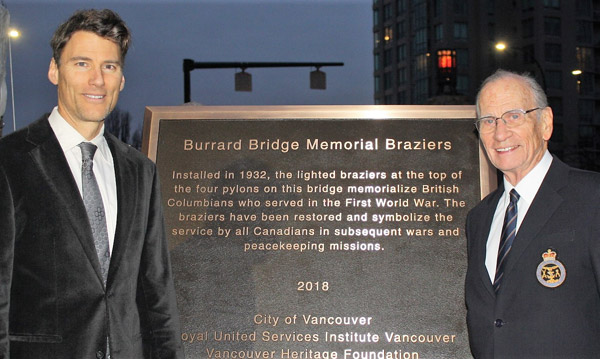 Vancouver Mayor Gregor Robertson and RUSI President Cam Cathcart following the unveiling of the commemorative plaque.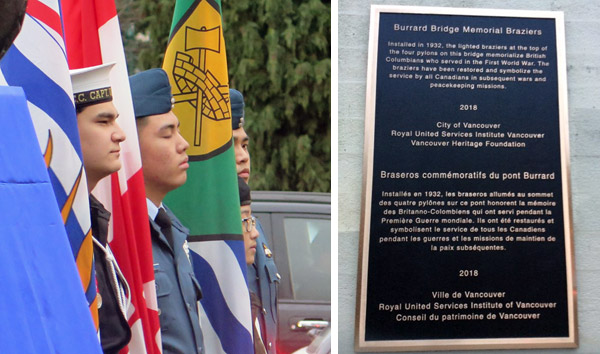 (Left) Four members of the Vancouver Flag Party provided a ceremonial guard for the lighting and unveiling event. (Right) The official plaque commemorating the lighting of the Memorial Braziers is seen attached to the northeast pylon of the Burrard Bridge.
---
Remembrance Day in Vancouver, 2016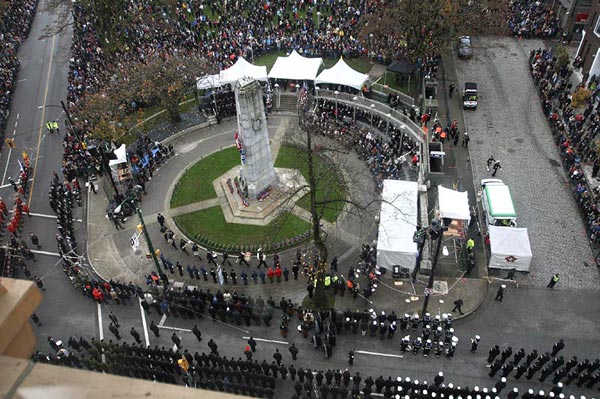 Again in 2016, thousands attended the annual Remembrance Day Ceremony at Victory Square on November 11.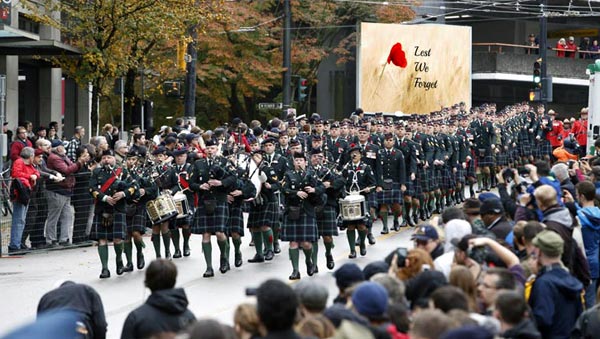 Pipes & Drums of the Seaforth Highlanders of Canada marches north on Cambie Street to Cenotaph.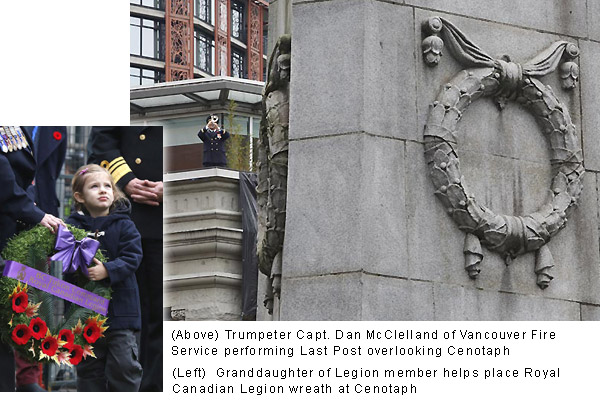 (Left) Gathering after the 2016 ceremony are, (l-r) Paul Hendren and Lesley Matthews, Vancouver Protocol Office, and Cam Cathcart, Director of Ceremonies.
(Right) B.C. Lieutenant Governor, Judith Guichon, along with Harjit Sajjan, Minister of National Defence, and Suzanne Anton, B.C. Attorney General, arrive at Victory Square.