Comment and Articles
As an advocate of discussion and debate of Canadian defence and foreign policy, RUSI Vancouver will share opinions and observations from academia, the media, and respected historians.
For now, the category is not available for feedback to the website on published topics.


---

Ottawa makes its $60B frigate project official, even as rival's court challenge goes forward
A long-awaited contract to design the Canadian navy's next generation of warships — the kickoff to a $60-billion project — was formalized in Halifax today, even as a challenge of the contract process goes forward in Federal Court and critics question how completely the bids were evaluated.
Murray Brewster
CBC News - Posted: Feb 08, 2019 4:00 AM ET
---

Ottawa pushes navy's planned supply ships to the front of the construction queue
Murray Brewster
CBC News • Posted: Feb 05, 2019 3:21 PM ET
---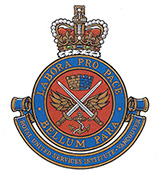 ---
On Huawei and 5G, Canada must unapologetically pursue our national interest
By RICHARD FADDEN and BRIAN LEE CROWLEY
Contributed to The Globe and Mail - Updated December 6, 2018
---

Australia Receives First Two In-Country F-35s
Amy McCullough
Reprinted from Air Force (US) Magazine of December 11, 2018
---
Honouring B.C.'s legendary shipbuilding industry
by Cameron Cathcart
---
World War I from the journal of Captain Fred G. Coxen RFA (Royal Field Artillery)
From the PREFACE:
"My purpose for writing this book was to honor my grandfather by telling his story. In addition I wanted to impart to the reader the experiences, as well as the conditions of war, and what it was like trying to survive each day.
"The story is based on the World War 1 journal written by Captain Frederick G. Coxen, who served in the Royal Field Artillery (RFA) and the Royal Air Force (RAF) from 1905 to 1919."