Coming Events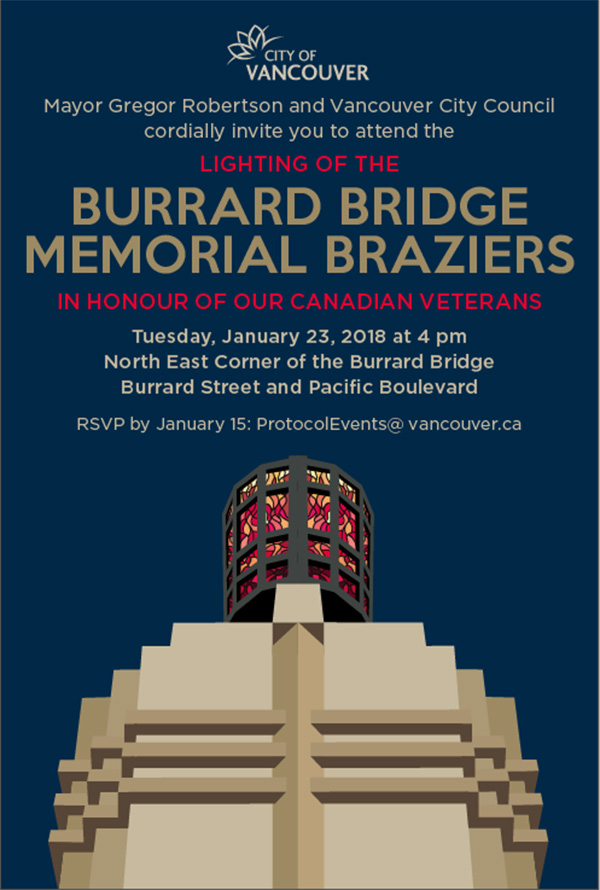 Apr. 6 & 7


Third Strategic Studies Conference, sponsored by RUSI Vancouver

Theme: Security and Stability in the West Pacific

UBC Robson Square
800 Robson Street
Vancouver, BC

Topics will range from history, to trade and economics, to foreign policy, and hard security and defence issues.

Featured will be speakers and panels, with opportunities for attendees to engage in question and answer sessions. The final list of presenters is being finalized.

Previous speakers have included the Minister of National Defence, Senior Political Advisors, Academics and Senior Military officers.

This will be a great opportunity to learn about security challenges for those interested in the dynamics of current international affairs and the implications for Canada's foreign and defence policy. Students, academics and researchers interested in international relations, diplomacy and defence are encouraged to attend.

The Conference will begin with a single, introductory session on the evening of Friday, April 6, followed by a full day of presentations on Saturday, April 7, including a panel discussion and keynote address. Lunch and coffee breaks will be included.


The Conference outline:


The Conference begins on Friday evening with a panel discussion on "Global Hot Spots", with an emphasis on the West Pacific. Panelists will include former diplomats, senior military, academics and political advisors.

On Saturday morning speakers will address Conference topics, while in the afternoon a panel will discuss implications of Canada's Defence Review. The day will wrap up with the keynote lecture: "Canada, International Security and the West Pacific".


Conference topics to be considered:


Current state of instability and strategic standoff on the Korean Peninsula.
Strategic overview of the West Pacific including Canadian trade and bilateral agreements.
A perspective on cooperation between Canada, Japan, South Korea, Philippines, Australia.
Threats to stability, security and prosperity in the West Pacific.
The Canadian Defence Review in the context of the West Pacific.
The naval balance and China.

Please check back to this web page for updates


The Royal United Services Institute Vancouver Society seeks to promote informed and balanced debate on strategic and national security issues by providing a forum for information and discussion within the community of the Greater Vancouver Area and the Lower Fraser Valley.

RUSI Vancouver is a non-political organization which fulfills its aim through:

Supporting the development and maintenance of effective national security and defence policies;
Reviewing and researching security and defence matters; preparing and presenting briefs, position papers and policy proposals to government and other organizations;
Working through communication and various initiatives, to help to ensure that the public is correctly informed on matters relating to national security and defence;
Promoting a collegial spirit among our members and in collaboration with others, to initiate projects that acknowledge the history of Canada's military service for the public.