Coming Events
RUSI VANCOUVER SPEAKER SERIES
Wednesday, 13 November 2019
5:00 to 7:00 pm


2025 West 11 Avenue, Vancouver

Topic - "UBC: The Veteran Friendly Campus" Speaker: Tim Laidler, CD, MA – Executive Director, CGCT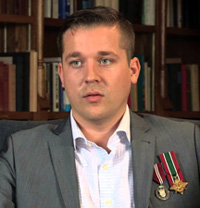 Mark your calendars for a presentation by Tim Laidler, Veteran of Afghanistan and former member of the B.C. Regiment (DCO, who will outline how the University of British Columbia will soon become a Veteran Friendly Campus.
Starting in 2020 UBC will provide programs and services to meet the unique needs of Veterans already on campus and those enrolling at UBC in the coming years.
This is your opportunity to learn about UBC's six pillar approach that will range from mental health support to priority housing for veterans living on campus.
The RUSI Speaker Series is free, everyone is welcome, and a no-host bar and refreshments will be available. Please confirm you will attend on November 13. Send your e-mail RSVP to LHCCATHCART@GMAIL.COM.
Hosted by RUSI Vancouver in cooperation with LCol. Pierre LaJoie, Commanding Officer, 15 Field Artillery Regiment, and the President and Members of the Officers Mess.